AyurvedicYogi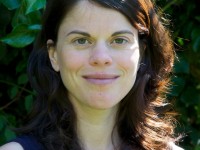 Please note that my clinic is currently on hold due to starting an exciting role with Pukka Herbs. Please do sign up for my newsletter as a good way to keep updated and hear news on Ayurveda and herbs. Click here for more and on where to find another Ayurvedic practitioner for now… 
Ayurvedic Yogi's role is to help make Ayurveda and Yogic wisdom more readily available. Joanna Webber offers:  
Ayurveda Consultations (pulse reading, diet, lifestyle, massage, herbs)
Focus on Women's Health- fertility, pregnancy, menopause and menstrual issues
Ayurveda Workshops and retreats
Yoga for everybody (tailored to the doshas)
Consultancy for product launches

Ayurveda can help with:
Maintaining good health! Stress, anxiety, insomnia and depression; Women's health issues/ menopause; Infertility, preconception and pregnancy care; Headaches and migraines; Digestive complaints; Respiratory problems
Hayfever and allergies; Skin disorders; Hypertension, Fibromyalgia and CFS; Cancer recovery; Weight gain/ loss/ Thyroid imbalance; Joint and metabolic problems. 
Why not call or send an email to find out more about how Ayurveda can make you feel more balanced?
"Many thanks for another wonderful weekend retreat in your beautiful family home. The minute I stepped through the front door I felt as if I'd 'come home' so warm and welcoming is the atmosphere. I look forward to my next visit in Batcombe…" (Winter retreat 2017)
Latest Articles
I saw this book in a charity shop and am very glad I bought it as it has been the book I have been recommending to clients ever since. The book's message is very simple and is one that resonates totally with Ayurveda- if we treat our gut well, it will treat us well in […]
After running AyurvedicYogi for the last decade the time has come for a change. When I set up by practice I was a singleton living in Bristol. I am now married and live in Somerset with 3 children so it has been quite some 10 years, with Ayurveda and Yoga supporting me every step of […]
Everyone needs to take measures to avoid overheating from this time of year till the Autumn, though Pitta predominant types need to take special care in following a Pitta reducing diet and lifestyle throughout the Summer. Pitta is the Ayurvedic dosha made up of fire and water with qualities such as hot, penetrating, oily, sharp, liquid […]