AyurvedicYogi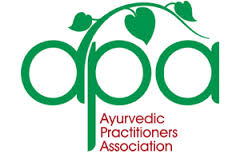 Joanna Webber set up Ayurvedic Yogi to help make Ayurvedic and Yogic wisdom more readily available. She is a Full Member of the Ayurvedic Practitioner's Association and has been practicing since 2006. Read more here. 
Ayurveda Consultations (pulse reading, diet, lifestyle, massage, herbs)
Ayurveda Workshops and retreats in Somerset
Yoga, Pregnancy yoga (tailored to your dosha), Children's yoga
Consultancy for product launches
Ayurveda can help with:
Maintaining good health!
Stress, anxiety, insomnia and depression
Women's health issues/ menopause
Infertility, preconception and pregnancy care
Headaches and migraines
Digestive complaints
Respiratory problems
Hayfever and allergies
Skin disorders
Hypertension,
CFS, Fibromyalgia
Cancer recovery
Weight gain/ loss/ Thyroid imbalance
Joint problems
Why not call or send an email to find out more about how Ayurveda can make you feel more balanced?
Latest Articles
Refresh body, mind and soul by escaping to the countryside for a rejuvenating retreat this Winter. Immerse yourself in Ayurveda, Yoga, and sound healing; enjoy nourishing food  and explore the stunning Somerset countryside around Joanna's home. She believes in learning through doing, and having lots of laughs along the way. With just 8 guests, there […]
Come and have a day of quiet relaxation before the busy Christmas period kicks in.  Ayurveda is a very practical science and this workshop offers a chance to be nourished as well as get creative. It covers: Dosha questionnaire to assess your Ayurvedic psychosomatic constitution/ skin type Ayurvedic daily routine- cleansing the 5 senses- including […]
Autumn weather (dry, cool and windy) tends to increase Vata dosha and make our skin feel equally dry, flaky and tight (think what happens to the leaves on the trees). If you work in an air conditioned office or cycle around, the effect is doubled! As well as a soothing, warm oil massage for […]