AyurvedicYogi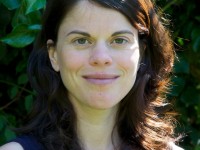 Ayurvedic Yogi's role is to help make Ayurveda and Yogic wisdom more readily available. Joanna Webber offers:  
Ayurveda Consultations (pulse reading, diet, lifestyle, massage, herbs)
Focus on Women's Health– fertility, pregnancy, menopause and menstrual issues
Ayurveda Workshops and retreats
Yoga for everybody (tailored to the doshas)
Consultancy for product launches
Ayurveda can help with:
Maintaining good health! Stress, anxiety, insomnia and depression; Women's health issues/ menopause; Infertility, preconception and pregnancy care; Headaches and migraines; Digestive complaints; Respiratory problems
Hayfever and allergies; Skin disorders; Hypertension, Fibromyalgia and CFS; Cancer recovery; Weight gain/ loss/ Thyroid imbalance; Joint and metabolic problems. 
Why not call or send an email to find out more about how Ayurveda can make you feel more balanced?
"Many thanks for another wonderful weekend retreat in your beautiful family home. The minute I stepped through the front door I felt as if I'd 'come home' so warm and welcoming is the atmosphere. I look forward to my next visit in Batcombe…" (Winter retreat 2017)
Latest Articles
The Ayurvedic daily routine lies at the heart of staying well, but if we fail to make some changes with the seasons, imbalances arise. The junctions between the seasons are common times to fall ill- many people catch a cold when the weather starts to turn warm after winter. It's natural to hibernate a little […]
This soup recipe is highly nutritious and naturally detoxifies the body. It works by cleansing the liver, gall bladder and vascular system of any ama (undigested toxins).
Refresh body, mind and soul by escaping to the countryside for a rejuvenating retreat this Spring. Immerse yourself in Ayurveda, Yoga, and sound healing; enjoy nourishing but cleansing food  and explore the stunning Somerset countryside as nature bursts into Spring. Joanna believes in learning through doing, and having lots of laughs along the way. With just […]