Up and coming weekend retreats and workshops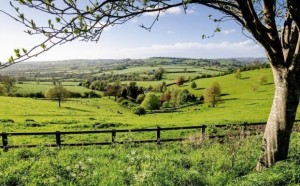 Ayurveda and Yoga retreats
Refresh body, mind and soul by escaping to the countryside for a rejuvenating retreat. Immerse yourself in Ayurveda and Yoga, enjoy Ayurvedic food  and explore the stunning Somerset countryside. Weekends are held at The Weavers House in Batcombe, 4 times a year. Please add your name to the newsletter list to be kept informed. Click here for more on the next retreat in March 2016- Spring into health.
Recent feedback:
"Thanks again for the weekend – it not only met but exceeded my expectations, and you had thought out a wide range of activities and information in a very creative way. It has inspired me to make some lifestyle and dietary changes, starting with a yoga class. I have unearthed my Ayurveda cookbooks from a few years back, and am starting to experiment…" 
"The yoga was wonderful. Jojo is a creative, gentle, thoughtful teacher – the classes were varied and sensitive to the needs of the moment"
"The weekend provided an intensive yoga and meditation practice which was suitable for beginners to advanced alike, with time for relaxation and lovely company."
"A very friendly, comfortable, beautiful venue. The food was nutritions, creative and plentiful. The Yoga was well paced, with good knowledge and the Yoga space was beautiful. The weekend exceeded my expectations in every way!"
Ayurvedic Workshops
Joanna offers various workshops with a digestible blend of theory and experiential learning! A typical day is 7 hours long, consisting of theory, discussion and feed back. All include a handout and other Ayurvedic goodies to take home! Get in touch if you are interested in hosting a future workshop at your Yoga studio, workplace or home….
"Just wanna say I loved the workshop, if flowed well & you are a great teacher." (Deborah)
"Thank you so much for such an enjoyable and informative weekend.  I learnt a great deal, and since returning home I feel more relaxed and even looked really rested this morning!  I will be introducing diet and lifestyle changes, gradually as you suggested, and have just placed my order for the remedies."
Introduction to Ayurveda 
Ayurvedic theory may appear complex, with lots of Sanskrit terminology! However, its principles are beautifully simple and are as relevant as ever in the 21st Century. This workshop covers:
The basics of Ayurveda and its ancient philosophy handed down by the sages and seers of India
Exploring your 'dosha' or Ayurvedic mind body type
Using the doshas to better understand ourselves, partners and others
How life in the 21st century has the potential to unbalance all 3 doshas
Ayurvedic daily routines- why it makes sense to do a bit more than brush your teeth
Why massage is considered so essential in Ayurveda, and how to give yourself a free daily massage
You are what you eat, balancing the 6 tastes, and the effects of food on the mind
Useful Ayurvedic herbs and spices that you may already have on your spice rack, and some home remedies for seasonal ailments
Ayurvedic Nutrition & Cooking 
Draws on both Ayurvedic and Yogic principles. If food is indeed medicine, what is the best diet for you and your dosha?
How to nurture our digestive system (known as 'agni) and get rid of the effects of improperly digested food ('ama)
The three types of digestive imbalance seen by an Ayurvedic practitioner
Why modern wheat and pasteurised dairy is hard to digest and what to do about it (including making your own sourdough bread)
A powerful ten day home detoxification programme using mung bean soup
Preparing and eating some delicious vegetarian dishes, including one pot meals for busy lifestyles, ghee, fresh chutneys, and mung bean soup
How Ayurvedic cooking is about principles not rules so you can be creative. And it doesn't have to be Indian food!
Take home samples of chutneys, spices such as hing (asafietida), fresh turmeric and curry leaves
Ayurveda and Yoga 
Ayurveda can offer useful insights into practicing Yoga. Discover why some forms of yoga are too heating for Pitta types, whereas Kapha types need warming up. By uniting the sister sciences of Ayurveda and Yoga, we can move away from the 'one size fit's all' approach yoga towards more tailored approaches to feeling good. We will cover:
How the classical texts don't mention Ayurvedic Yoga – but how there is much to be gained from bringing these sister sciences together.
How different Yoga postures make us feel, and their effects on the doshas. Did you know that forward bends are 'cooling' and backbends more 'heating' for the body?
Assessing Doshic imbalances in yourself and others
How we all need to work on balancing Vata dosha in the 21st Century
Personalising your yoga practice to balance your Dosha
Ayurvedic insights into how Yoga can change with the seasons, as we age, or with digestive complaints, insomnia/ anxiety and other common problems
Ancient insights on detoxing with Ayurveda (Panchakarma) and Yoga (Shatkarma)
Ayurveda Beauty and Body care 
Ayurveda is a very practical science and this workshop offers a chance to play. It covers:
Dosha questionnaire to assess your Ayurvedic psychosomatic constitution (inc. your skin type)
The Ayurvedic daily routine- cleansing the 5 senses- including how to use a neti pot and tongue scraper
How to turn your bathroom into an Ayurvedic spa
Making a simple but effective skin product out of ingredients good enough to eat
Why massage is considered so essential in Ayurveda, and how to give yourself a free daily massage
Relaxation session/ Yoga nidra session
Indian head massage practice session to try on friends and family
Ayurveda Pre-conception & Pregnancy Care 
Women generally take very good care of themselves when they get pregnant- cutting out alcohol and caffeine for example, and taking up pregnancy yoga. However, Ayurveda gives great importance to the preparation of both partners prior to conception. The birth of a healthy child is seen as equivalent to planting a tree, for which we need a seed, soil, time and the right nourishment.  Taking care when conceiving as well as during pregnancy can  be seen as the ultimate in preventative medicine having lifelong effects for your child. Workshop covers:
Preparing mother and father to be for 3 months prior to conception
Nourishing your unborn baby with herbs, diet advice and healthy recipes
Yoga in Pregnancy and birth- including practical session
Self massage in pregnancy
Preparing oils to use throughout pregnancy and during labour- take home a sample bottle of each