Now booking for Autumn Ayurveda and Yoga retreat!
September 17, 2013
Autumn Ayurveda and Yoga retreat 25-27th October
After two wonderful retreats at this venue, I will be running another weekend at Pennard House, Somerset, hosted by Adventure Yogi. These weekends are timed at the change of seasons as Ayurvedic wisdom views this as a time when it is very easy to feel out of balance. They include:
Yoga, meditation and pranayama tailored to the season
Delicous seasonal healthy food
Free half hour holistic massage and option to increase this to one hour
Booking information: Please email joanna@adventureyogi.com for booking information.
Price per person is based on two people sharing a room and depends on room type.
Main house room options:
deluxe double & deluxe twin en-suite  (2 nights, £375pp)
deluxe single with shared bath  (2 nights, £355pp)
standard single with shared bath (2 nights, £335pp)
standard twin with shared bath  (2 nights, £365pp)
small twin with shared bath  (2 nights, £315pp )
Other accommodation options
The cottage:
The cottage is a short walk from the main house. It is a comfy cottage with no real glamor but the perk is that you get your own room.  If you wish to share a room in the cottage with a friend or loved one the price comes down a bit more.
Double room in cottage 2 nights: £325pp single occupancy, £295pp if share a double with friend or loved one
Carpenters yard:
A beautiful accommodation for those that like to have their own space.  A private room with en-suite bathroom decorated to a high standard, feel pampered.
Double room with en-suite shared: 2 nights £365pp
Cost for single occupancy for rooms where the price is based on 2 people sharing is 50% extra. For more information  click here.
Weekend format
Refresh body and mind by escaping to the countryside for a rejuvenating Ayurveda and Yoga retreat. Immerse yourself in ayurveda, yoga, enjoy health fortifying food  and explore the stunning Somerset countryside on this relaxing yoga retreat weekend. There will also be a 90 minute introduction to Ayurveda workshop.
On these weekends pamper yourself with a treatment, curl up by the wood burning stove, have a  snooze or indulge in a book you have been wanting to read but haven't had time.
Perfect for those who work as hard as they play and can never find the time to look after themselves, you will find time to relax and let go on these weekend yoga retreats in Somerset. With lots of yoga, delicious food, countryside walks and on site treatments to soothe away the aches and pains of modern living, whether you're after some active relaxation or indulging in a slower pace of life, then this is the weekend you're looking for.
Our fabulous yoga retreat is just a stone's throw from Glastonbury in South Somerset. Take a step back in time when you join us at our yoga retreat whether it's dining in the great hall or marveling at the 18th century family portraits on the walls, you will feel like you have had a taste of olde English aristocracy.    The sweeping lawns, mature trees and surrounds of the gardens and countryside provide a welcome respite from busy modern day living.
Ayurveda Workshop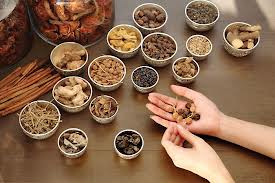 Introduction to Ayurvedic health and healing (Investment of £10)
Ayurveda offers a complete tool box to maintain health and promote healing when we are out of balance. Ayurvedic theory may appear complex, but the principles upon which it is based are beautifully simple. This two hour workshop offers an introduction to Ayurveda. It covers:
The Fundamentals of Ayurvedic theory- the 5 element theory (The Panchamahabhutas)
The three doshas Vata, Pitta and Kapha (Ayurvedic psychosomatic type)
Dosha questionnaire to assess your Ayurvedic psychosomatic constitution (inc. your skin type)
Daily and Seasonal Routines for Optimal Health (Focus on Spring/ Autumn)
Common Ayurvedic herbs, spices and making simple Ayurvedic home remedies for common ailments.
Includes comprehensive handout with recipes to take home and try

A Typical Day
8:00AM: Silent walk in tranquil surrounding countryside
8:30-10:30 AM Morning yoga and meditation class
10.30 AM: Brunch of juices, granola and eggs, organic where possible
11:30-1:30PM: Massages and free time to read, explore and enjoy the beautiful surroundings.
1:30-2.30 PM Guided hilltop walk
2:30 PM: Healthy afternoon savory snack
3:00-5:00PM: Ayurveda Workshop/ More treatments to pamper yourself or free time
5:00 – 7:00PM Evening yoga and meditation class
7:00 PM: Delicious vegetarian feast
8.45 – 9.30PM: Yoga nidra/meditation/Dharma talk  (Saturday & Sunday)
So let the Ayurvedic Yogi and AdventureYogi team work their magic on you on their yoga weekend retreats in the Somerset countryside.