Spring retreat 7-9 April 2017
September 14, 2016

Refresh body, mind and soul by escaping to the countryside for a rejuvenating retreat this Spring. Immerse yourself in Ayurveda, Yoga, and sound healing; enjoy nourishing but cleansing food  and explore the stunning Somerset countryside as nature bursts into Spring. Joanna believes in learning through doing, and having lots of laughs along the way. With just 8 guests, there is plenty of individual attention and time for massages and Ayurvedic consultations. Ayurvedic cleansing herbs, Aloe vera, tongue scrapers and neti pots will also be offered/ demonstrated. We will be treated to a 90 minute healing gong bath given by the wonderful Kundalini yoga teacher Preet Kaur to close the weekend. 
Feedback from the Winter retreat: "Thank you for the lovely retreat last weekend. Felt so good to be in an Ayurvedic household and the more I learn the more I am trying to make changes to my own lifestyle however small. Your home is truly wonderful.   A perfect place to just be."
Venue
The Weavers House, Batcombe BA4 6AB, a warm and cosy historic house in Somerset, being featured in Period Homes magazine in April 2017.  Please see here for more on the venue and nearby places of interest. Guest will be in either the the Weavers House or B&B accommodation opposite (1-2 non-residential options also available). Both are beautifully restored Grade 2 Listed buildings (mix of comfortable twin, double and single accommodation). There are two sitting rooms with log burners to relax by. Batcombe is a beautiful village, full of character with lovely walks.
Ayurvedic Food
Delicious, nourishing and digestible vegetarian meals  will be served, appropriate for the time of year, with eggs from our hens.  Milk is organic and unpasteurised, from the local farm but almond milk is also be available. Brunch will offer Ayurvedic porridge, our chicken's eggs poached with avocado, frittata, with home-made spelt sourdough bread. Other meals will include the Ayurvedic cleansing recipe Kitchari. Please advise of any additional dietary requirements in advance.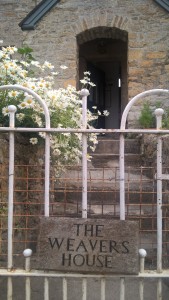 "The yoga was wonderful. Joanna is a creative, gentle, thoughtful teacher – the classes were varied and sensitive to the needs of the moment"
"The weekend provided an intensive yoga and meditation practice which was suitable for beginners to advanced alike, with time for relaxation and lovely company."
"A very friendly, comfortable, beautiful venue. The food was nutritions, creative and plentiful. The Yoga was well paced, with good knowledge and the Yoga space was beautiful. The weekend exceeded my expectations in every way!"
"Your cooking is so inspirational. I loved the food you prepared for us. It  really changed my life. I have never really been into diet fads so I didn't give food the credit it deserved. After experiencing your approach it made me realise how it can have such an effect on your well being if you take a holistic approach and make some changes for life. So I thank you from my soul once again, and so does my body!"
Weekend Schedule
Friday
From 3.30pm:  Arrival, tea and healthy treat
6-7.30pm: Restorative Yoga
7.30pm: Dinner
Saturday
8-9:30am: Cleansing Aloe Vera, Meditation then energising yoga
9.30am: Healthy brunch
10.30-1.30: Consultations/massages/free time
1.30-2.30pm: Snack
2.30-4 pm: Ayurvedic Workshop- focus on nourishing for Spring health looking and sampling some cleansing herbs (such as Trikatu, Triphala, Guduchi and Aloe Vera) and practices ideal for this time of year e.g: Kappalabhati, net pots and tongue scraping. We will also be making some raw chocolates to take home as it is nearly Easter!
4-6pm: Consultations/massages/free time
6 – 7.15:  Restorative Yoga
7.30 pm: Dinner
Sunday
8-9:30am: Cleansing Aloe Vera, Meditation then energising yoga
9.30am: Healthy brunch with Chai
11-1pm: Consultations/massages/free time
1pm: Lunch
3.34pm: Tea and and goodbyes
 Yoga
Joanna teaches Sivananda inspired Hatha yoga according to Ayurvedic principals. Sivananda yoga has a complete approach with pranayama, sun salutes, inversions, forward bends and backbends, twisting, balancing and standing poses, chanting, and a full final relaxation (which is when the Ayurvedic doshas are balanced by your practice). She is also inspired by Restorative yoga, Yoga Nidra and different meditation techniques, which she weaves into her classes. The Yoga can be adapted for all abilities, including beginners and pregnancy.
Massages and Health Consultations
Joanna and fellow massage Corinna Levi are available to give warm oil massage, Indian head massages and Health consultations (not included in the retreat package)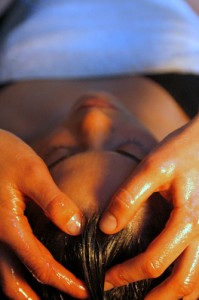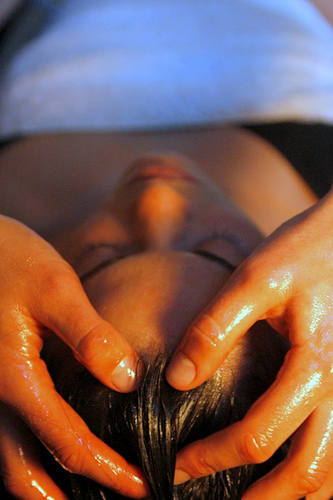 Ayurvedic 1:1 Health Consultation (60 minutes for £50):  The focus is on diet and lifestyle approaches to help balance the doshas.  The pulse and tongue are also assessed to help read symptoms of imbalance.  Herbal remedies may also be advised to address the root cause of imbalance and treat current symptoms. A detox plan may be advised. Ayurveda places great importance on even the smallest signs of things 'not being quite right' so come with all your questions. Prior clients can also book a follow up for £35.
Ayurvedic Massage with warm oil (60 minutes for £45): A deep massage using firm, deep strokes to reduce  imbalances in the body, as well as being relaxing and rejuvenating. Ideal with stress, anxiety, exhaustion and all Vata dosha disorders (eg: nervous system imbalance, muscular and joint pain, tension).
Indian head massage massage (40 minutes for £35): A seated massage which relaxes, detoxifies, de-stresses, encourages healthy hair growth and balances the body's energy system.  This treatment includes work on the upper back, arms, shoulders, head, neck and face. It's especially good for eyestrain, migraine, tension headaches, blocked sinuses, irritability, insomnia, and knotted shoulders.  It triggers endorphin release, leading to contentment, happiness, and an increased alpha state of brain.
Booking and payment
Investment for this tailored retreat (8 people max.) is £325 pp for twin and £365 pp single room. Couples/ friends discount of £300 pp (shared double). Two non-residential places are also available for £225pp. This includes:
To secure your place, please email joanna@ayurvedicyogi.com for a booking form. Please send a cheque made payable to Joanna Webber, to The Weavers House, Kale Street, Batcombe BA4 6AB. Or make a BACS payment (please request details). Please pay either the full amount, or a 50% deposit with the remainder due by 1st March 2017.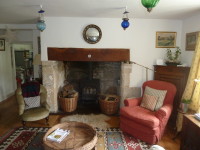 Filed in ayurveda retreat, gong bath healing, retreats, somerset yoga, somerset yoga weekend, yoga retreat