Batcombe Yoga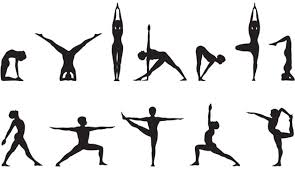 Every Wednesday, Jubilee Hall 7.30-9pm
Classes restart on 11th April. First class free for new attendees.
Classical Hatha postures are tailored to the seasons with meditation, breath work (pranayama), then relaxation and sometimes a Yoga Nidra to provide deep rest. During the Winter months, the focus is on restorative poses especially with a more dynamic practice in the Spring.  Please see here for more on my teaching style.  Beginners to advanced welcome, as well as pregnant ladies.
A short meditation, then poses to free the joints and stretch, then breath work to lead us into a blissful savasana (the most important part of the class!)
Yoga mats, blocks, belts, eye pillows and rugs provided.
Yogi chai and energy balls served after the class
Classes payable per half term by cheque, cash or BACS and work out at £9 per class or £6.50 for under 18s. Drop-in available for £10 per class.
Concessions available.
Please email joanna@ayurvedicyogi.com to book your place and arrange payment.
Private Yoga classes
I also offer private yoga classes for groups of up to 6 people. Please get in touch to discuss your needs, such as yoga for pregnancy/ birth preparation, Lower Back Pain or other injuries. Each session focuses on: yoga postures, breathing and meditation practices to help you feel more balanced, according to your needs.
1-2 people: £45 an hour
3-6 people: £60 an hour
Includes a tailored handout to help with home practice, in between sessions.
"I loved the yoga which was pitched at just the right level. It was also good to learn how yoga can be incorporated into daily life, and after the sessions my general understanding of yoga has deepened".